The Method of Recycling Knitted Blankets
Share
Issue Time

2021-05-24
Summary
Knitted blankets can be recycled into new products after recycling, which can save materials and protect the environment. This article will specifically introduce the recycling method of knitted blankets.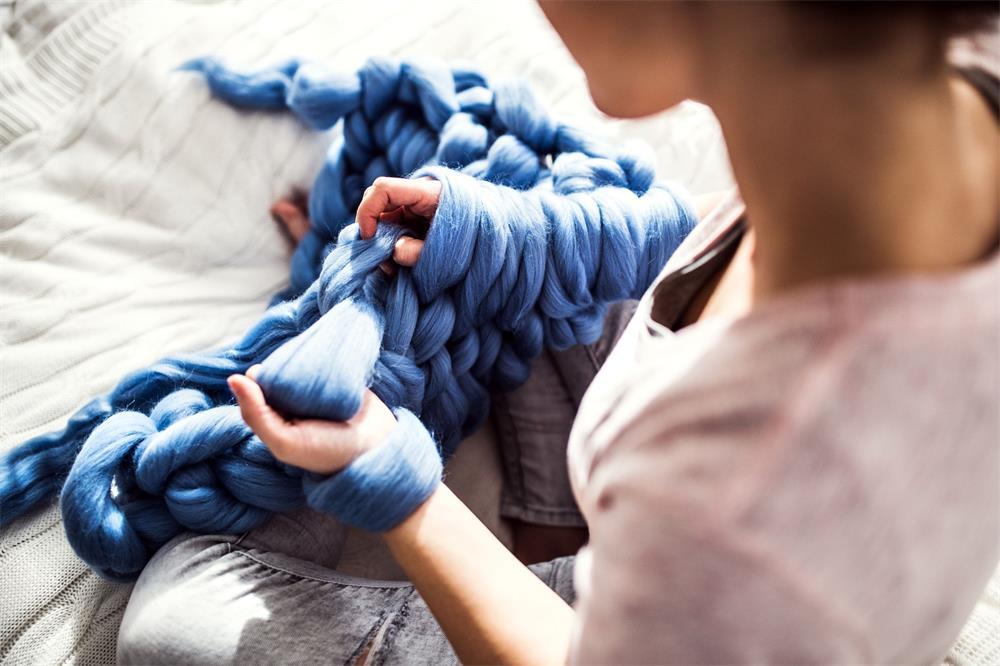 Recycled
knitted blankets
are the reprocessing of yarns, fibers, or fabrics in them and then turn them into useful products. The development of recyclable knitted blankets has also enabled the use of technology for recycling knitted products. The following is the method of recycling knitted blankets.
Mechanical

Mechanical processing is the most commonly used technique to recycle knitted blankets. The cotton jersey knit blanket can be recycled through mechanical means after separating it from different materials. However, some plants can still process recycled material that is not purely made of cottons such as 98% cotton and 2% spandex. After initial sorting, the hand-knit blanket material is further sorted by color to avoid re-dying and bleaching. Once done, the recyclable knitted blanket material is shredded and separated into fibers. The end product at this point is not usable yet and needs to be aligned before spinning. This process is known as carding.
Now, the fibers are spun along with some virgin cotton fibers since recycled cotton fibers are shorter and lower in quality. Another commonly used material in mechanical processing is polyester. With this process, the recycled materials are not polyester textiles, but plastic bottles. Both are made of the same material known as polyethylene terephthalate (PET).
Once the materials are sent to the facility, first they are sorted by color and type. Similar to cotton, the PET plastic is shredded into slices and washed to remove contaminants. The dried, shredded plastic is molded into PET pellets and undergoes extrusion to create new fibers.
Chemical
Chemical processing is typically used on synthetic fibers such as Polyethylene terephthalate (PET) as these fibers can undergo a breaking down and recreation process. This process is not yet widely used, but there are companies that are researching and implementing chemical recycling.
In the case of PET, the starting materials are first broken down into monomers. This is done by using chemicals that facilitate glycolysis. This act of depolymerization also removes contaminants from the starting material such as dyes and unwanted fibers.
From here, the material is polymerized to be used to produce knitted blanket products. Unlike the mechanical method of recycling, chemical recycling produces high-quality fibers similar to the virgin fiber used. Therefore, no new fibers are needed to support the product of the chemical process. Different chemicals and pathways are used for other materials such as nylon and cellulose-based fibers, but the overall structure of the process is the same.
The benefits of recycling knitted blankets are very many, it avoids the waste of many fiber materials. If you want to know more about recyclable knitted blankets after reading the above content, you can contact us. We will provide you with professional consultation and detailed solutions. At the same time, the recyclable knitted blankets we produce are of excellent quality, comfortable, and warm.
As a professional manufacturer of
home textiles
, we have always been committed to bringing customers a comfortable home life. We have an experienced manufacturing team and use superior materials to provide you with high-quality products. We will also provide you with thoughtful service and good solutions. If you are interested in our knitted blankets, please contact us immediately!