5 Benefits of Sofa Knitted Cushions
Share
Issue Time

2021-07-08
Summary
Knitted cushions are practical decorations. Put a few unique cushions in the living room, which have practical value and strong decorative effect, which can create a warm and casual home atmosphere. This article takes you to understand the advantages of knitted cushions.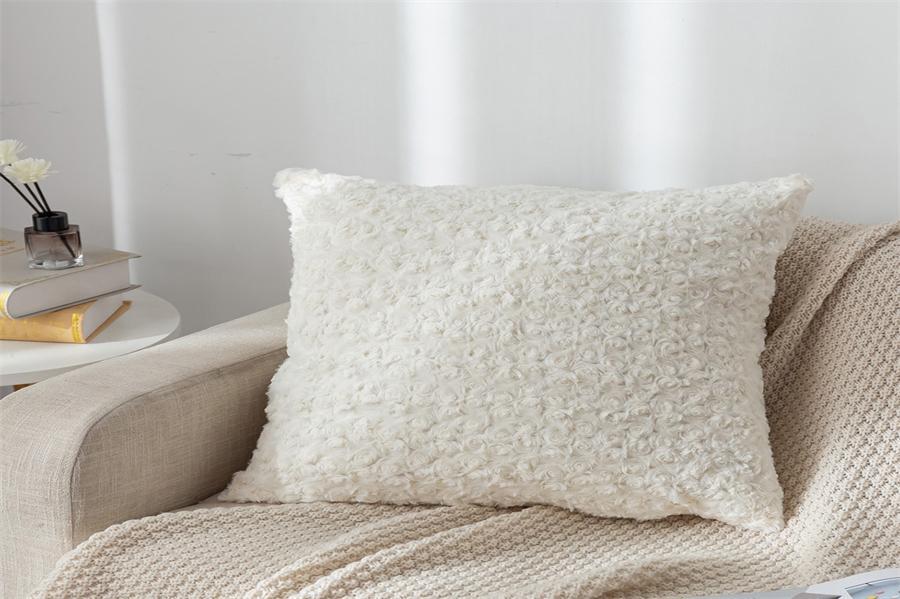 In the process of home decoration, sofa knitted cushions are very important soft decorations. Choosing the right sofa knitted cushions can add color to your home life. Choosing a good sofa knitted cushion can also make your life have a different experience, thereby changing A boring life, now I will introduce to you the advantages of practical sofa knitted cushions.
1. Putting knitted cushions on sofas, stools and other seats can not only adjust the height and inclination of the seat, but also reduce the friction between the underwear and the sofa frame.
2. Knitted cushions can be used as pillows when placed on the bed, and can be used as cushions when placed on the ground, eliminating fatigue at any time. Knitted cushions are a kind of casual home accessories, and can even be your punching bag.
3. In addition to the practicability mentioned above, knitted cushions also play a role in embellishing the indoor environment and enlivening the atmosphere of the room. If you put a few colorful cushions in a flat and lacklustre room, the atmosphere will immediately become alive, and the finishing touch is nothing more than that!
4. Dark patterned cushions are elegant and luxurious, suitable for luxurious home decoration; knitted cushions with contrasting colors are suitable for modern-style rooms; warm-toned knitted cushions are suitable for the elderly, cool colors are mostly used by young people, and cartoon patterns are used. Loved by children.
5. People who sit in the office for a long time are prone to backaches, and incorrect sitting posture may cause more serious problems. Especially for people with spinal injuries, waist pain and other problems, they need a knitted cushion to alleviate the discomfort caused by sitting for a long time.
Although the cushion is small, if its color, shape, and pattern can harmonize with the indoor atmosphere, it will add a lot of color to the room. Cushion-a comfortable and practical little embellishment! If you feel that the above knitted cushion is very good after reading the above content, you can contact us for more detailed solutions. We not only provide thoughtful consultation, but also provide corresponding customized services.
As a professional manufacturer of household knitwear, we have accumulated rich experience in the design and production of this field. Our professional production team and perfect management system can strictly control the quality in every link from product design to export. We can also provide thoughtful one-stop service according to the diverse needs of customers. If you want to buy our knitted blankets, please contact us immediately!