What Are the Advantages of Knitted Blankets?
Share
Issue Time

2021-10-09
Summary
Whether knitted blankets are used for warmth or decoration, they are undoubtedly the best choice. Today let's talk about the advantages of knitted blankets.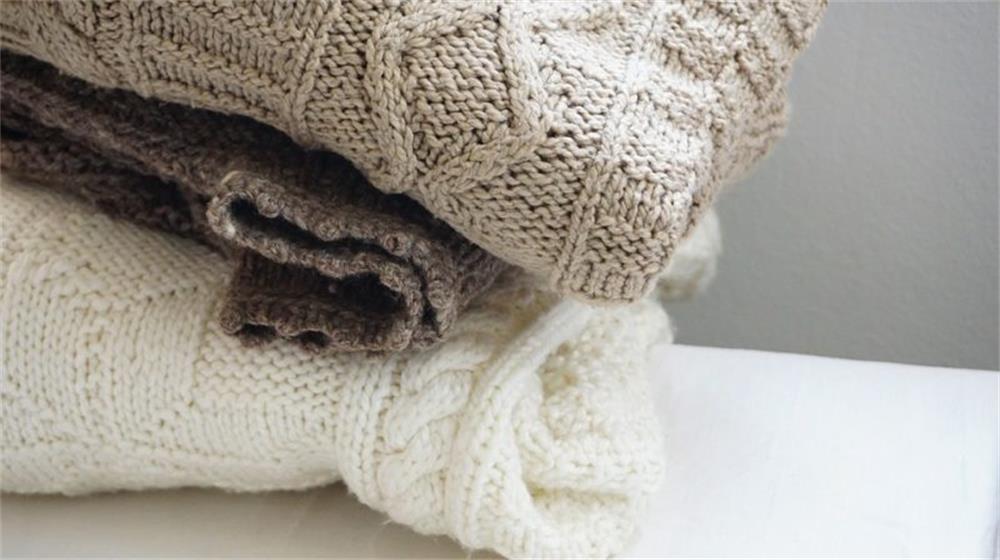 Fashionistas like
knitted blankets
because of their comfort and visual appeal. Whether it is used as a comfortable home warming product or as an ornament, knitted blankets are a great choice. Knitted blankets are popular with more and more users because of the following excellent characteristics.
Moisture absorption

Some knitted blankets have the excellent moisture-wicking ability, especially those made of plant materials. For example, cotton can absorb up to 27 times its own weight in water. Knitted blankets are woven from single or double yarns to form small openings in the finished fabric. These openings are used as pockets for air or trace amounts of water. This unique feature also makes knitted blankets warmer than other blankets.
Full stretch
The knitted blanket has sufficient elasticity and will not be easily stretched and its fabric structure will not be damaged. Of course, if we improperly operate during the maintenance process, such a situation may occur. When choosing knitted blankets, we should not choose blankets with zippers, buttons, and other decorations on them. This will make it easy to accidentally hook other items and make the knitted blanket lose its elasticity.
Easy to care
According to the materials used in the knitted blanket and the size of the knitted blanket, the knitted blanket is easier to care for. The care label indicates whether the fabric is machine washable, using a mild cycle setting and mild detergent when washing. If it's a wool knitted blanket, it really needs more care. It needs to be hand-washed in warm water and dried flat to avoid stretching the shape of the blanket.
Comfortable and warm
Most people choose knitted blankets because they are soft, warm, and elastic. The softness depends on the fabric or material yarn used. Although cotton fabrics are soft, some people prefer Merino wool for extra soft touch and luxury. The correct maintenance of knitted blankets can maintain their shape and elasticity, making them not easy to wrinkle, thereby increasing their beauty.
The knitted blanket manufactured by THE HOME PALACE adopts different specifications of high-quality materials and excellent workmanship, which can give full play to these excellent characteristics. If you want to know more about knitted blankets after reading the above, please contact us for a comprehensive solution.
As a professional
knitwear
manufacturer, we have accumulated rich design and production experience in this field. We give top priority to the needs of our customers. The professional production department and strict quality inspection system can provide customers with high-quality and comfortable products. We are always committed to bringing a comfortable home life to each customer. If you want to buy our knitted blanket, please contact us immediately!