How to Care for Your Knitted Socks?
Share
Issue Time

2021-11-25
Summary
Inappropriate cleaning and maintenance of knitted socks can damage the fabric structure. This article will specifically introduce the precautions for maintaining knitted socks.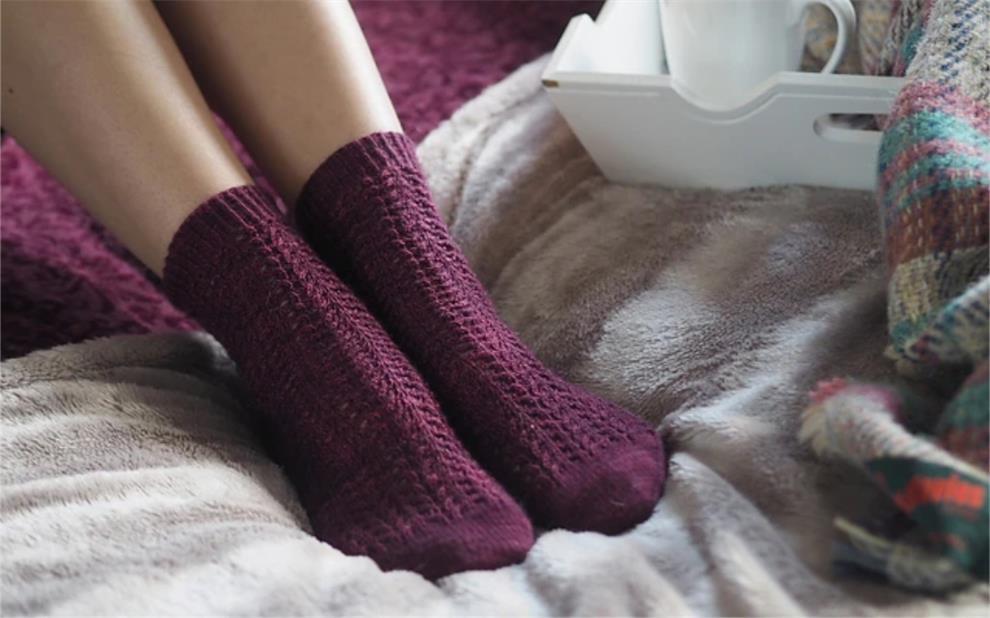 Knitted socks
are warm and comfortable, beautiful in appearance, and are loved by many people. It is precise because knitted socks have so many advantages, so we should pay more attention to the following matters when cleaning and maintaining knitted socks.
1. Do wash your hand-knit socks in cool water
Whether you wash socks by hand or machine, using cool water will help prevent the socks from discoloring and avoid putting unnecessary stress on the fibers. Using very hot water can help break down natural fibers faster, cleaning socks doesn't require a ton of heat. Depending on what's on your socks, heat could actually cause permanent staining.
2. Don't wash your knitted socks too hard
This means that you usually have two washing methods. One is to wash them by hand, the other is to put your knitted socks in a delicate bag through the washing machine and use a gentle cycle. Whether it is hand-washed or machine-washed, do not use too much force, which will easily deform the knitted socks.
3. Be sure to drip dry your knitted socks
No matter how you wash your hand-knitted socks, it is very important to keep them out of the dryer when drying them. You can buy some drying racks with clips and clamp the socks outside to air dry.
4. Don't go out directly wearing knitted socks
Many people go out without shoes and wear knitted socks, feeling that stepping on the dirt will not hurt them. In fact, there is definitely no way to replace shoes with knitted socks. They cannot protect our feet. And knitted socks will be very easy to stain with dirt and bacteria, and they will be very difficult to clean.
5. Do not store knitted socks randomly
You treat your hand-knitted socks like a beautiful sweater. Before you store them, wash them well, let them dry thoroughly, and then put them in a sealed container with cedar sachets or other things that can repel small animals. You certainly don't want to open a box of precious hand-knitted socks when winter is approaching, only to find that they have been swallowed by moths.
Precautions:
When washing knit socks, carefully consider whether you will use any detergent, and if so, which one to use. This is because some dyes may be damaged after washing.
Many people throw knitted socks into the washing machine and then dry or throw them out of the dryer. In fact, most of us have not learned how to maintain knitted socks. By understanding the maintenance of these knitted socks, THE HOME PALACE hopes to be helpful to you.
THE HOME PALACE is an experienced
household knitwear
manufacturer. You can find various types and styles of knitwear on our website. We use high-quality raw materials and exquisite craftsmanship and are also equipped with a professional quality inspection system. At the same time, we will also provide comprehensive customized services and effective solutions according to the needs of users. If you want to buy our knitted socks, please contact us immediately!